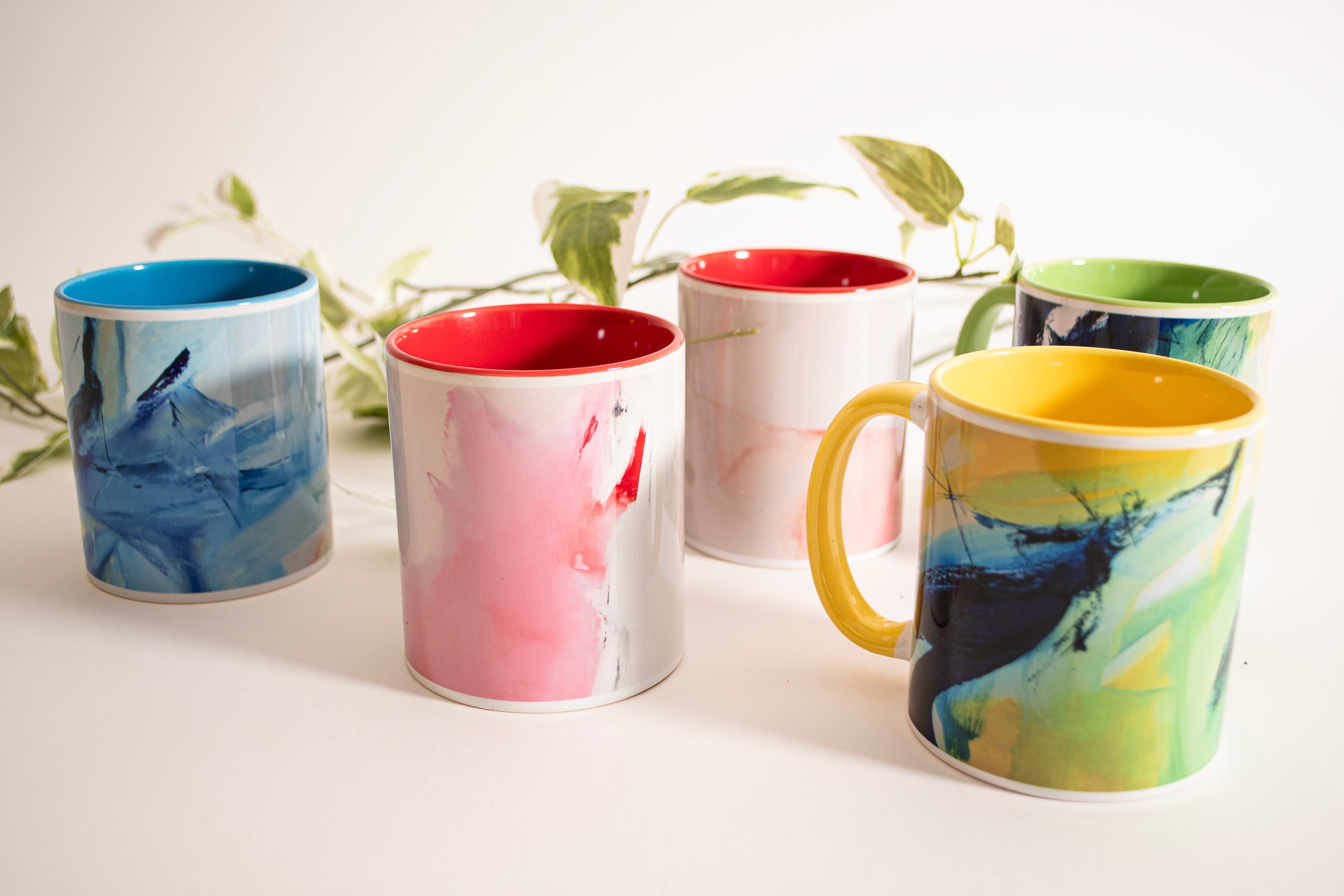 Art on Mugs by Anne Vandycke
Be surrounded by ART and add a splash of color and energy to your morning coffee or tea ritual with these ceramic mugs designed with Art Paintings from the Artist, Anne Vandycke. 
Ceramic mugs (11 oz mug dimensions: 3.79″ (9.6 cm) in height, 3.25″ (8.3 cm) in diameter) have also a colorful rim, handle, and inside. They are dishwasher and microwave safe.
Need help
Drop us a line in contact
Secure payment
We guarantee our customers a secure payment.